Large dining table mocha
Places for social gatherings
Please note that due to the high data volume, the 3D viewer should be loaded with an existing WLAN connection. On mobile devices, the viewer allows you an augmented reality (AR) function. You can visualize a LECHUZA planter in your room. To do so, please click on the cube icon.
The LECHUZA dining table is practical, elegant and of high quality. The material is UV proof, weatherproof, and easy to clean. The table has a safety glass table top. There are integrated adjustment screws for stability.
Product information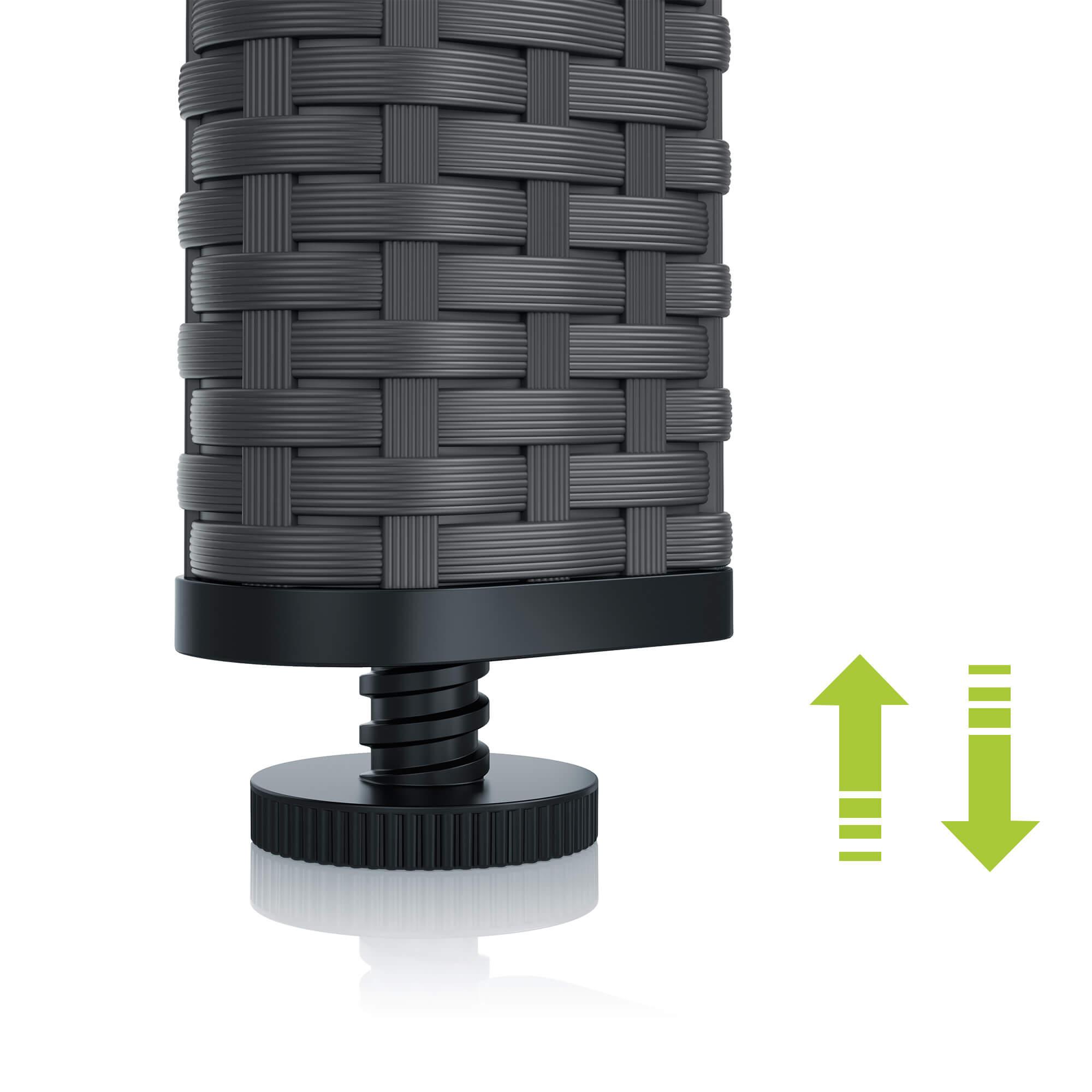 That's special
Diagonally opposite adjustment screws for height adjustment.