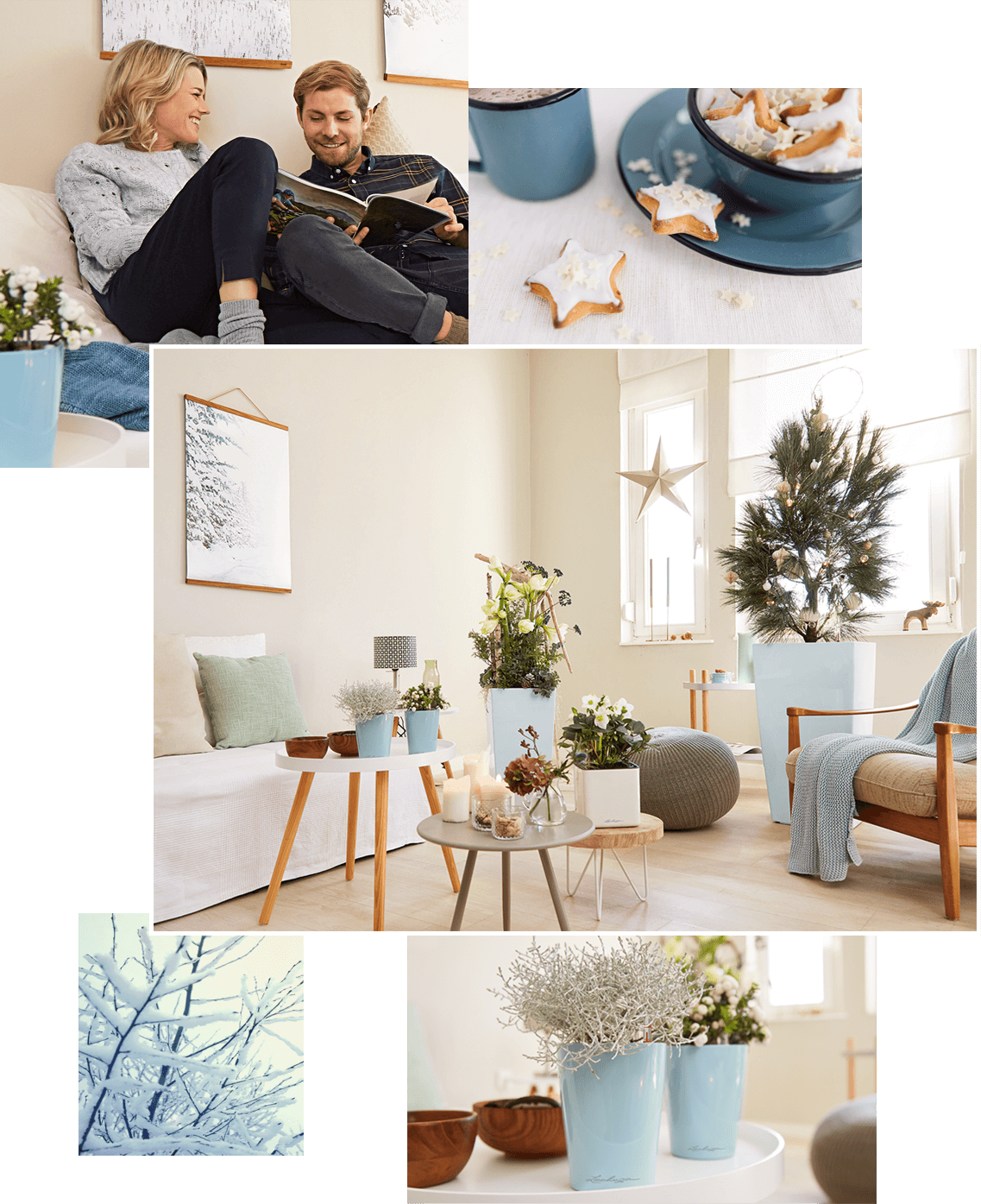 Frosty Scandi
Time to get cosy!
The first icicles on the roof, snowball fights with friends, a visit to the Christmas market... our Nordic neighbours have found the perfect antidote to the cold temperatures and harsh weather at this time of year – a cosy indoor retreat filled with warmth and light.

With the new, limited edition CUBICO Premium 'WINTER EDITION', your home will benefit from that same feel-good atmosphere. Available in a special shade called warm ice, this planter's elegant and simple shapes create a cosy atmosphere.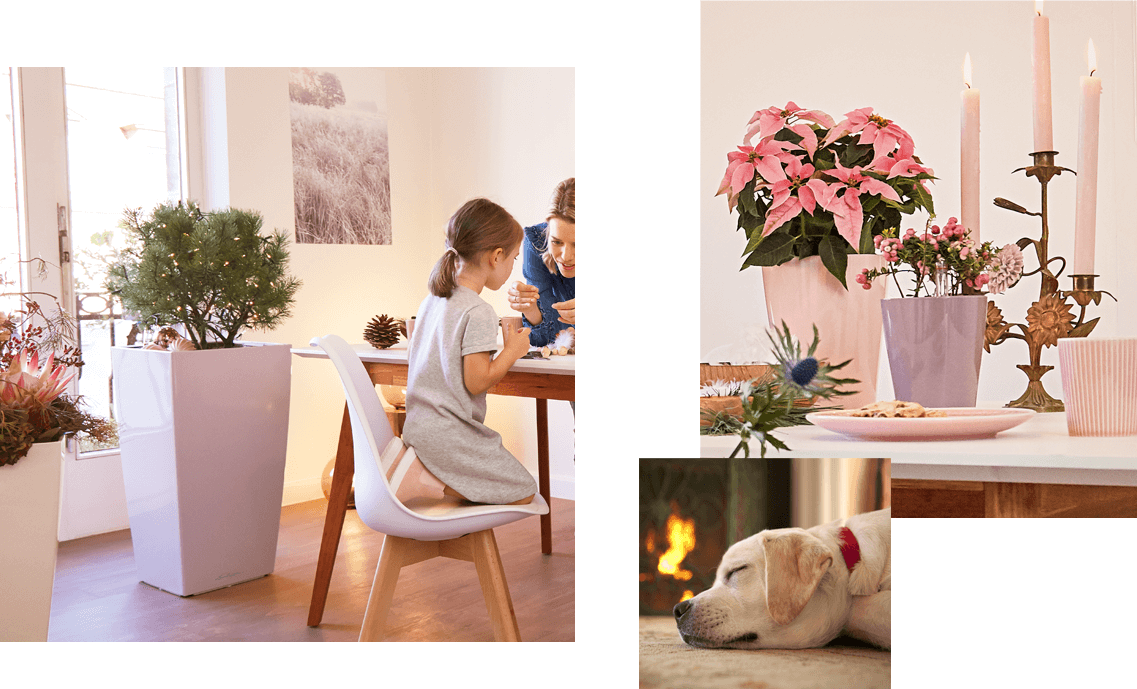 Cozy Country Christmas
The scent of Christmas in every room
Whether you're planning time with your loved ones or adding festive decorations to your home, the Christmas feeling is certainly growing! Great for setting the mood this festive season – wintry plants like amaryllis and evergreens pair perfectly with CUBICO 30 and 40's warm colour offerings in snow glow and powder love.
If you prefer a smaller planter, LECHUZA table planters such as the DELTINI or MINI-CUBI also make the perfect home for winter-flowering plants like poinsettia.

Golden Glowing
Merry Christmas!
Don't go without a beautiful Christmas tree! Covered in lights and shiny ornaments, a well-dressed tree is essential for the perfect yuletide celebration. Give your tree a stylish home this Christmas with the CUBICO in the festive colour plum magic.
Both sustainable and distinct, LECHUZA planters are a great alternative to conventional Christmas tree stands. The integrated water reservoir also keeps your tree moist for longer – one less thing to worry about, so you're free to enjoy the winter celebrations!
The perfect home for your winter plants: