Small gifts for any occasion
Here for you!
Whether it's for a birthday, as a small gift, or simply just because, small and enchanting table planters look fabulous with flowering plants. They are sure to bring lasting joy to whoever receives one.
Modern plant lovers will love an exotic anthurium in our elegant CUBE Glossy, and thanks to the simple wick system, flowers get optimal water supply without the need for repotting!
Whichever plant you choose, LECHUZA has just the right finishing touches to complete your gift.
Send it with love
Show your love with the special edition CUBE GLOSSY Kiss
Available in soft pastel shades of Cashmere Cream, Cherry Pie and Sweet Candy, the special edition CUBE Glossy 'Kiss' creates a stylish home for flowers and plants to grow and flourish.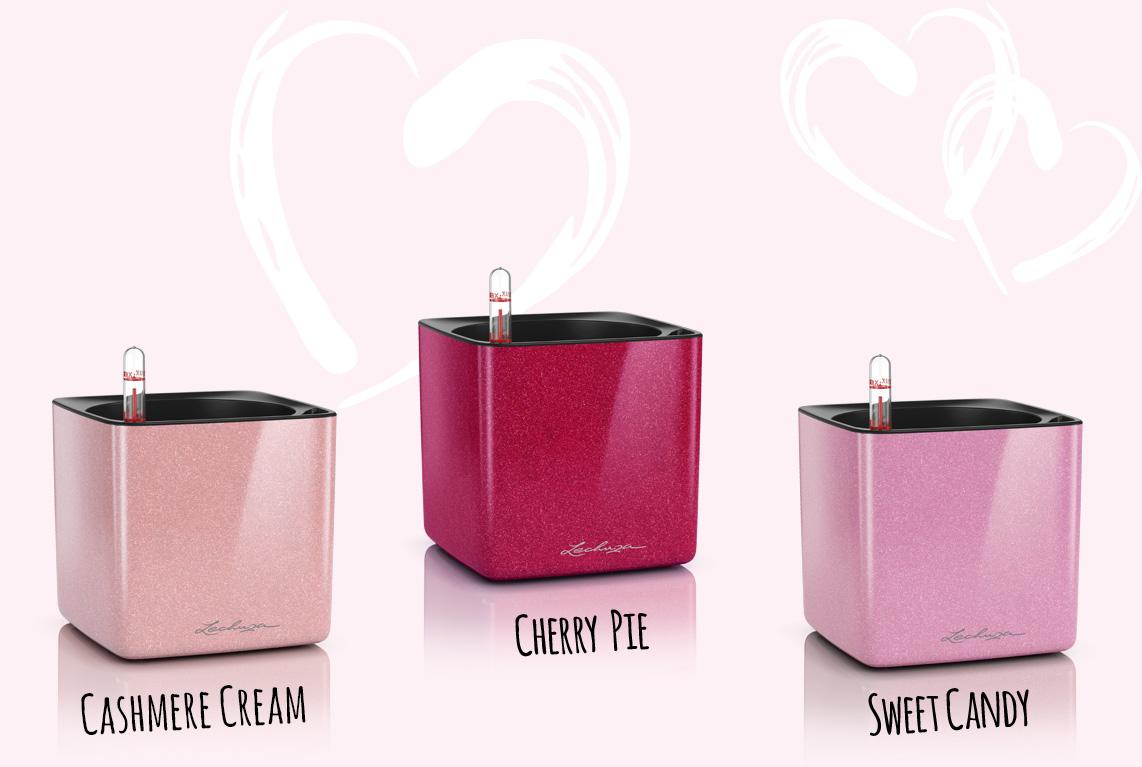 The lacquer coating has a high-gloss glitter effect, giving this planter a sparkling finish that you'll enjoy well beyond Valentine's Day.
A stylish must-have!
Presents bring joy
Give flowers in a YULA planter
In a stunningly beautiful Pearl Rose, the YULA collection is perfect for presenting any floral gift in a stunning container. The larger plant bag size fits your choice of fresh flowers, and there's also room for small gifts hidden under the leaves. The YULA Flower is one of our new essentials: a stylish vase that will suit any bouquet.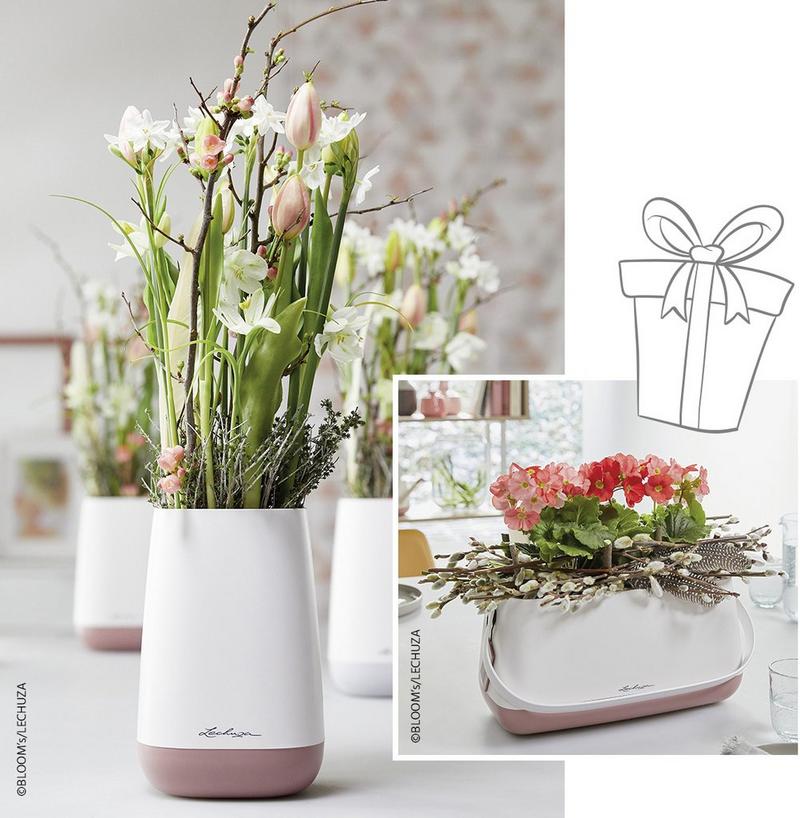 Find the right planter for your gift here: