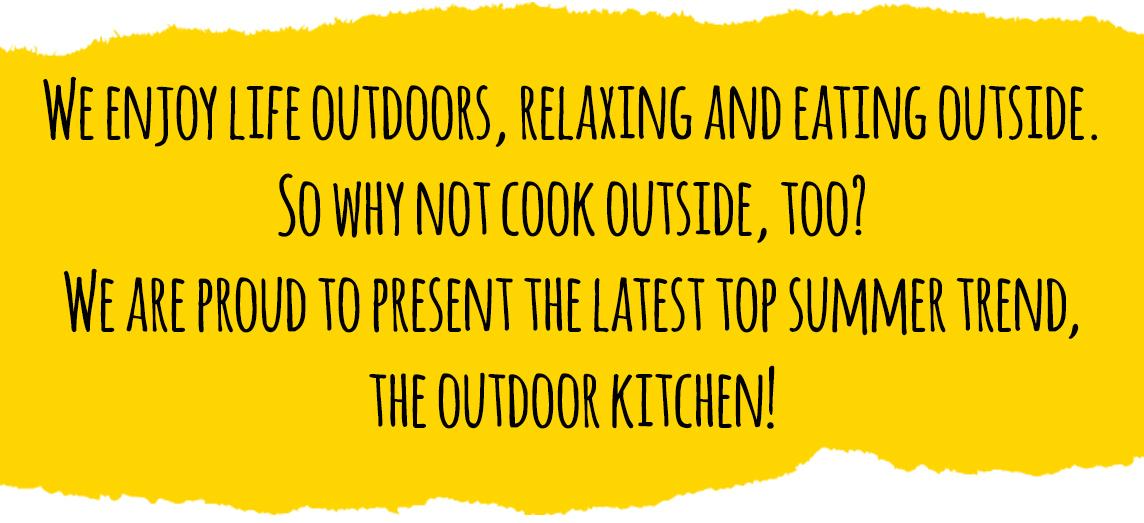 Cooking in the great outdoors
Enjoy life together
Casual picnics and friendly barbecues are as much a part of summer as steak and potato salad, but an outdoor kitchen takes summer culinary delights to a whole new level! After all, what dishes can't be prepared with a grill and an outdoor stovetop?
And best of all, the cook is part of the fun instead of being left alone in the kitchen.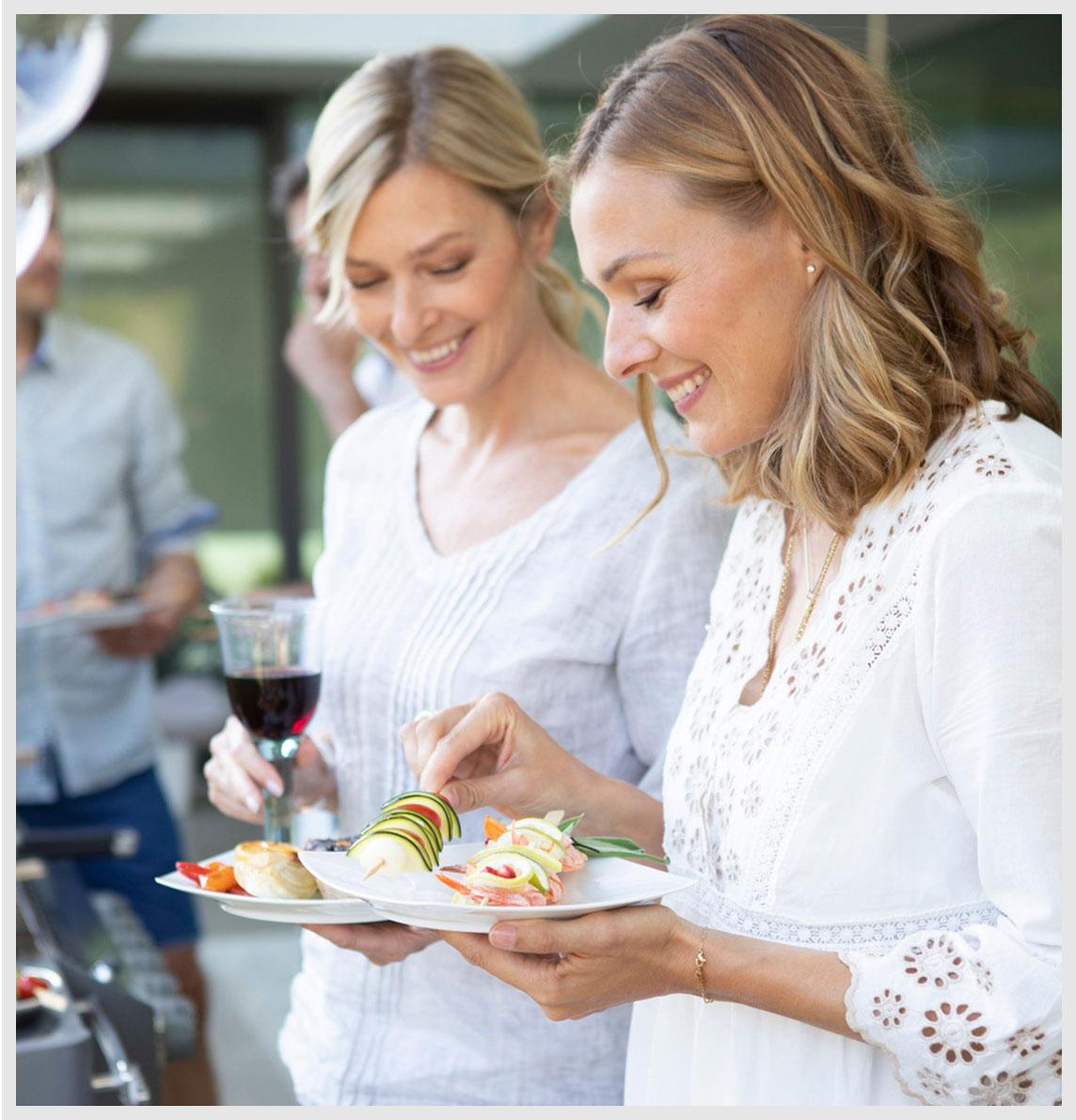 Small planters are the perfect natural decorative additions to a beautifully laid table. With various vases and matching cut flowers, you can create wonderful arrangements.
Summer recipes
The ever-popular chicken skewers are easy to prepare and quick to barbecue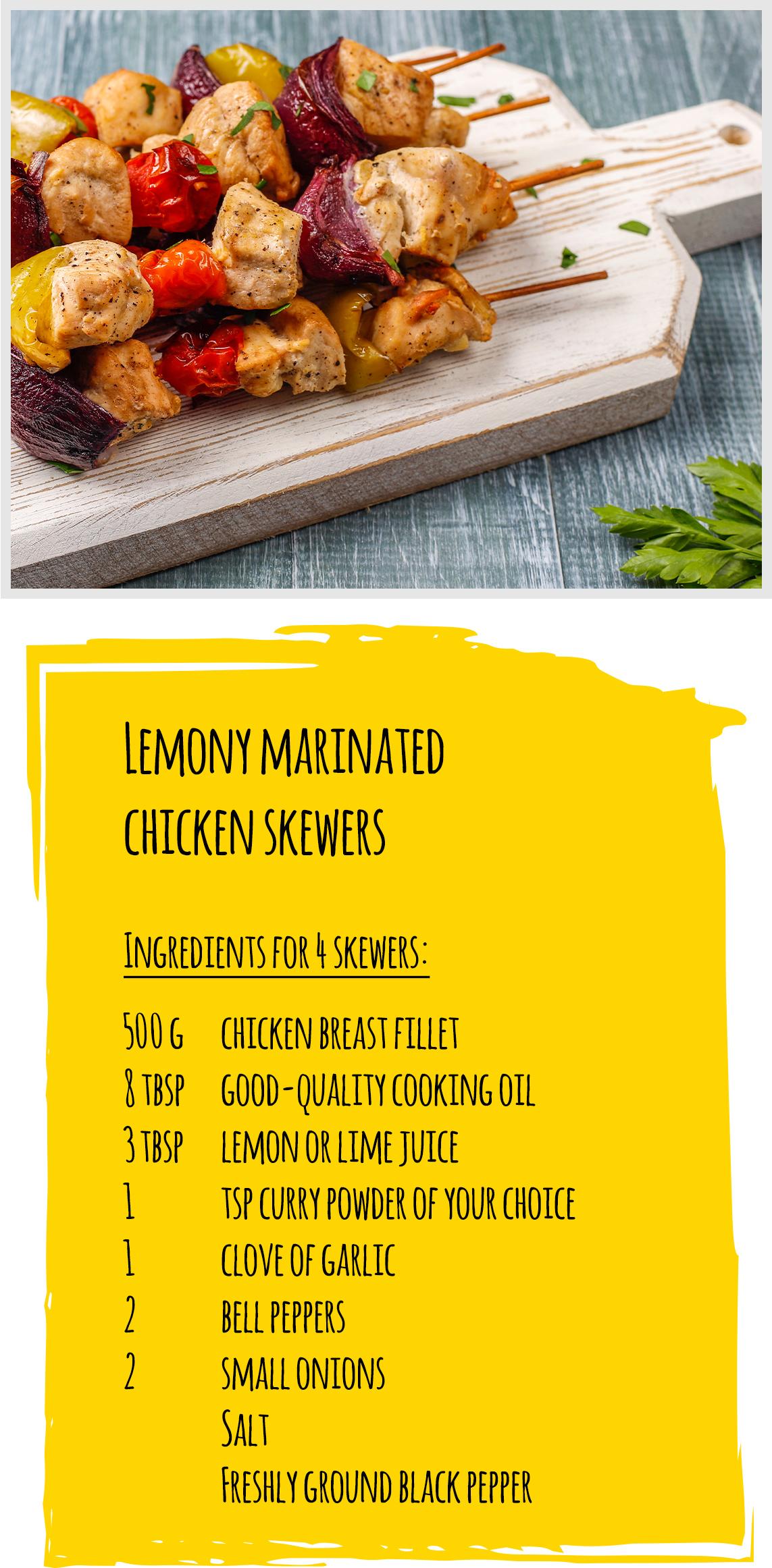 Preparation:

Rinse the chicken fillets under the faucet, pat them dry and cut them into even, approx. 2.5 cm thick pieces.
To make the marinade, mix the oil with the lemon or lime juice. Spice the mixture with the curry powder. Finally, peel and crush the clove of garlic, then stir everything together.
Add the chicken pieces to the marinade and mix until all of the pieces are well coated with the marinade.
Place the marinated chicken pieces in a sealable bowl or Ziplock bag and leave them in the refrigerator for 4 - 6 hours.

Wash the bell peppers, trim and chop into bite-sized pieces. Peel and chop the onions into eighths.
Remove the chicken pieces from the marinade and allow them to drain well.
Onto each skewer, alternately thread a piece of meat, onion and pepper.
Season the finished skewers with salt and pepper.

Preheat the barbecue to around 180 °C indirect heat.
Cook the skewers for around 20 minutes, turning them once halfway through.
To finish, briefly grill the skewers on all sides over a high, direct heat.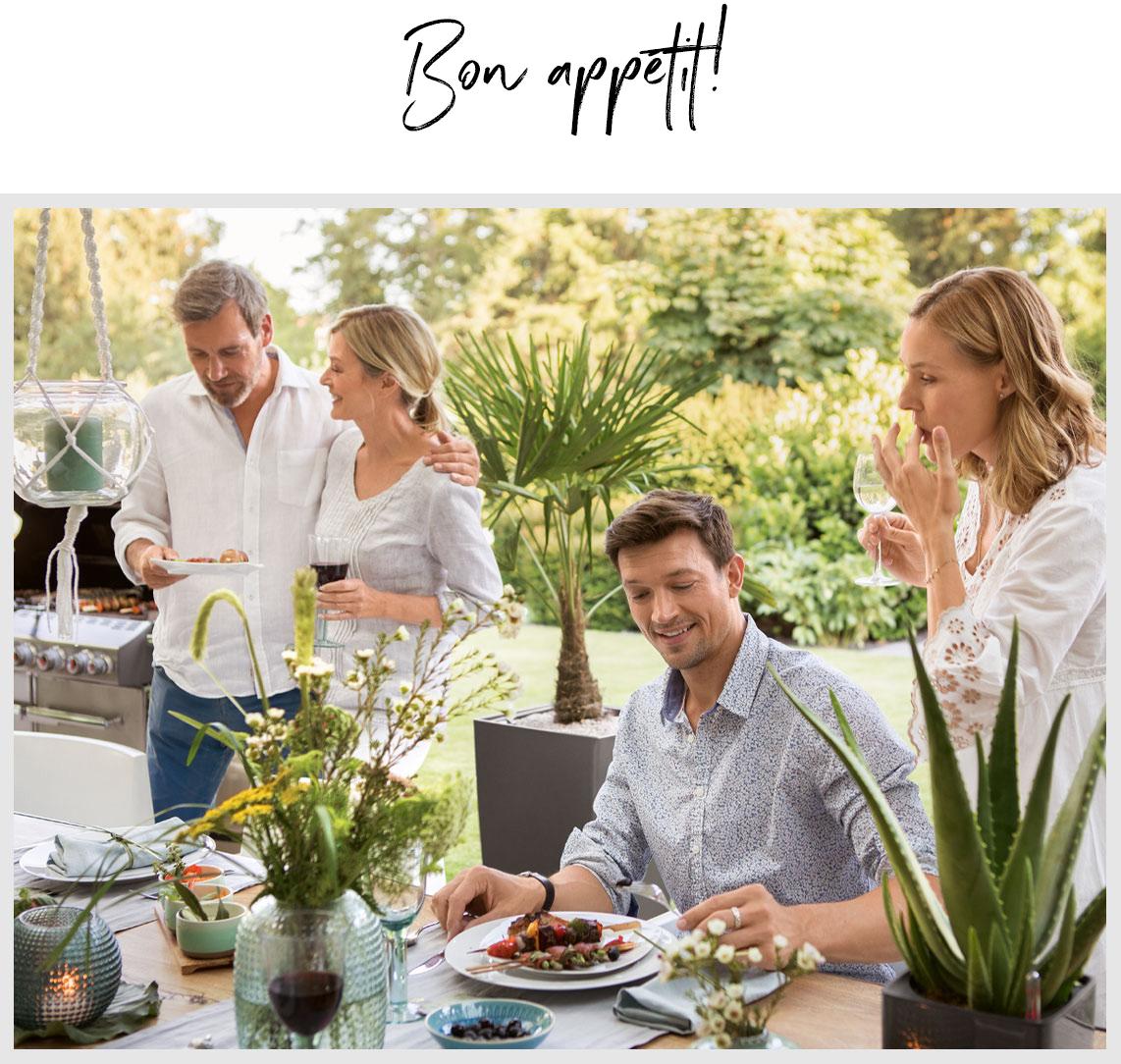 At home outdoors
Outdoor living
If there is enough space, why not combine an outdoor kitchen with an outdoor living room? With comfortable furniture and selected decorative elements, you can create a harmonious living space outdoors.

Simply ingenious
Our CLASSICO Premium is so timeless that there is no reason not to shine a spotlight on it. Choose between four brilliant high-gloss and three stylish metallic finishes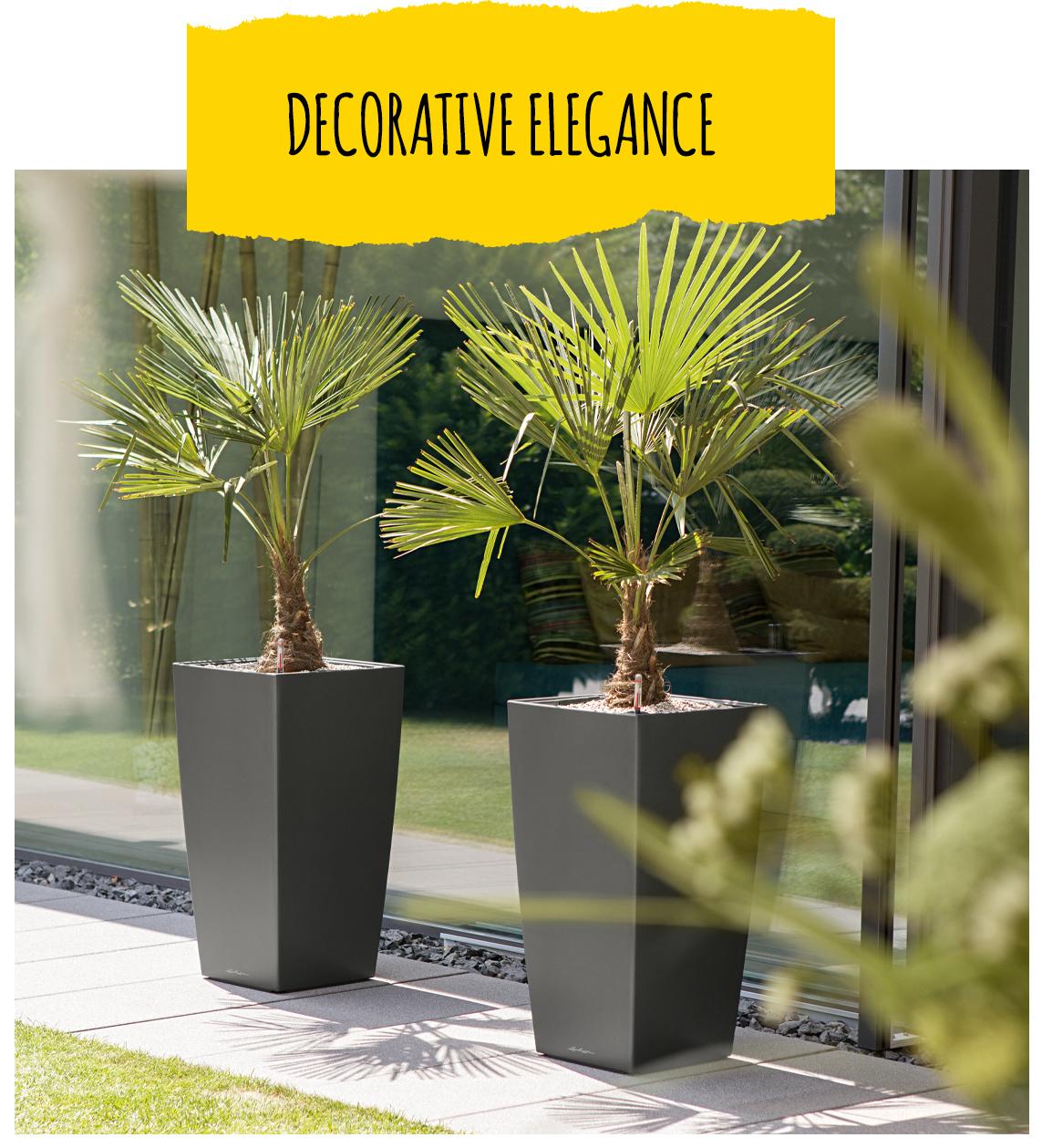 From inside to outside
Our CUBICO Premium also gives your outdoor area a touch of class
In the summer, even indoor plants benefit from a bit of fresh air. Simply bring your cozy living room environment to your patio or balcony!
Small planters with great charisma
The indoor and outdoor living space for your herbs
CUBE Glossy fits perfectly on window ledges, tables or shelves, and can be used wonderfully in any living area. The clean design harmonizes with a range of different interior design styles and is ideal as an eye-catching herb pot in the outdoor kitchen.

A tip for the perfect garden party: Herbs are wonderfully aromatic and when they are freshly cut they are ideal for individually seasoning dishes.