CLASSICO 70 white high-gloss
Planter + Removable Separator + Water level indicator + Plant substrate
Please note that due to the high data volume, the 3D viewer should be loaded with an existing WLAN connection. In the mobile view, the viewer allows you an augmented reality (AR) function. You can visualize a LECHUZA planter in your room.
CLASSICO 60 and 70 are as All-in-One sets with conventional sub-irrigation system.
Sub-irrigation system needs to be ordered separately for CLASSICO 60 and for CLASSICO 70.
Available accessories:
Coasters
and Sub-Irrigation System
Product information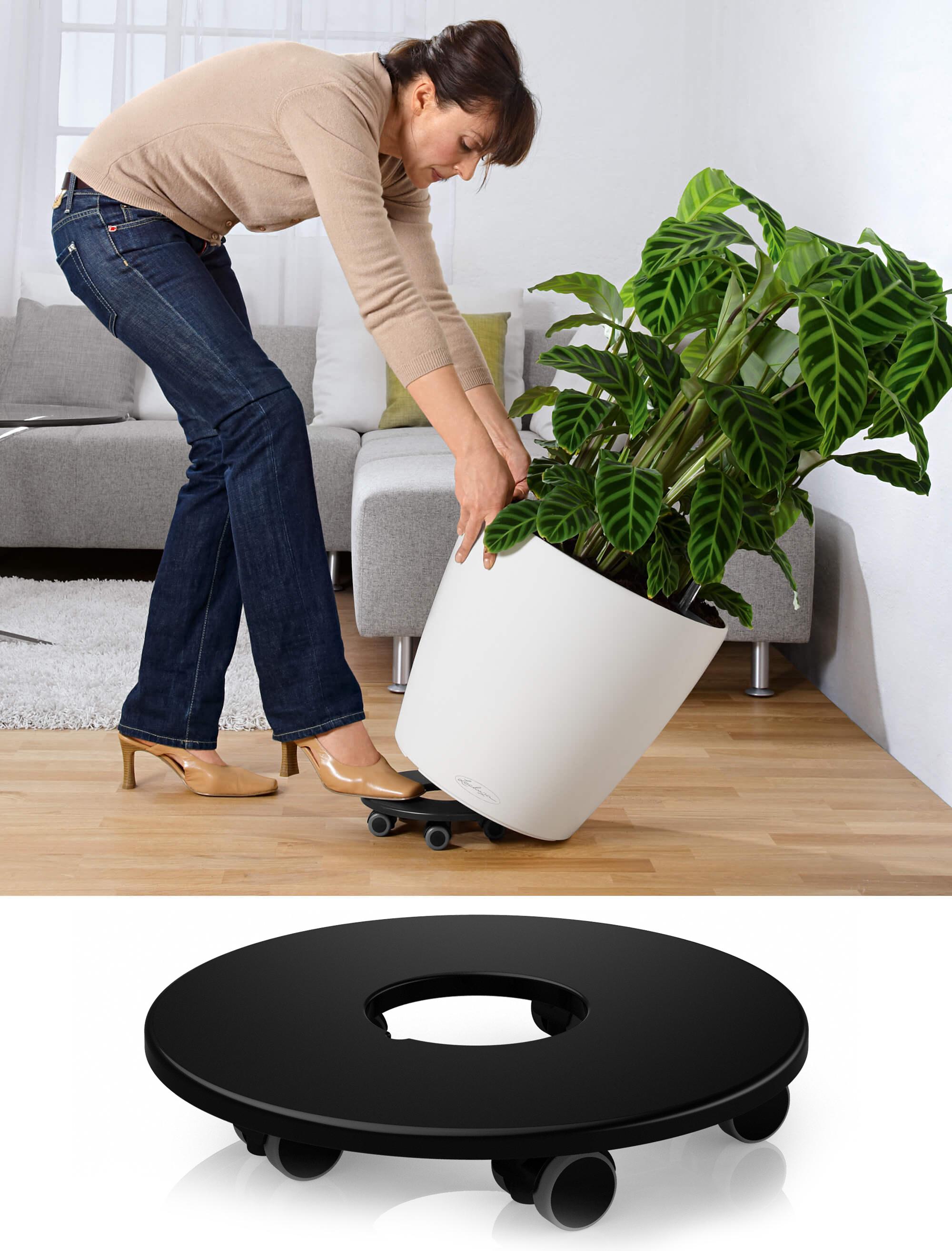 Available Accessories: Coaster
mobile in every direction
with sturdy rollers
makes CLASSICO mobile – without being seen
for sizes 60, 70
Dimensions & Capacity
| | | |
| --- | --- | --- |
| | CLASSICO 60 | CLASSICO 70 |
| Dimensions ~ (W x H) | Ø 60 x 55,5 cm | Ø 70 x 64,5 cm |
| Water reservoir | 17 l | 26,5 l |
| Plant volume | 90 l | 145 l |
| Planter liner, dimension ~ | Ø 57 cm | Ø 67 cm |
| Planting depth | 38,5 cm | 45,5 cm |
| Plant height max. | 140 cm | 170 cm |
CLASSICO 70
| | |
| --- | --- |
| Dimensions ~ (W x H) | Ø 70 x 64,5 cm |
| Water reservoir | 26,5 l |
| Plant volume | 145 l |
| Planter liner, dimension ~ | Ø 67 cm |
| Planting depth | 45,5 cm |
| Plant height max. | 170 cm |
CLASSICO 60
| | |
| --- | --- |
| Dimensions ~ (W x H) | Ø 60 x 55,5 cm |
| Water reservoir | 17 l |
| Plant volume | 90 l |
| Planter liner, dimension ~ | Ø 57 cm |
| Planting depth | 38,5 cm |
| Plant height max. | 140 cm |