CUBICO ALTO shiny taupe
Tasteful framework for harmonious arrangements
Please note that due to the high data volume, the 3D viewer should be loaded with an existing WLAN connection. On mobile devices, the viewer allows you an augmented reality (AR) function. You can visualize a LECHUZA planter in your room. To do so, please click on the cube icon.
With a height of 105 cm, CUBICO ALTO sets stylish design accents in entrance areas, living spaces, foyers and meeting rooms. The slender Pedestal Planter, available in seven colours, can be tastefully arranged as an individual object or in a group.
Unique advantages:
Planter liner and sub-irrigation set included
Product information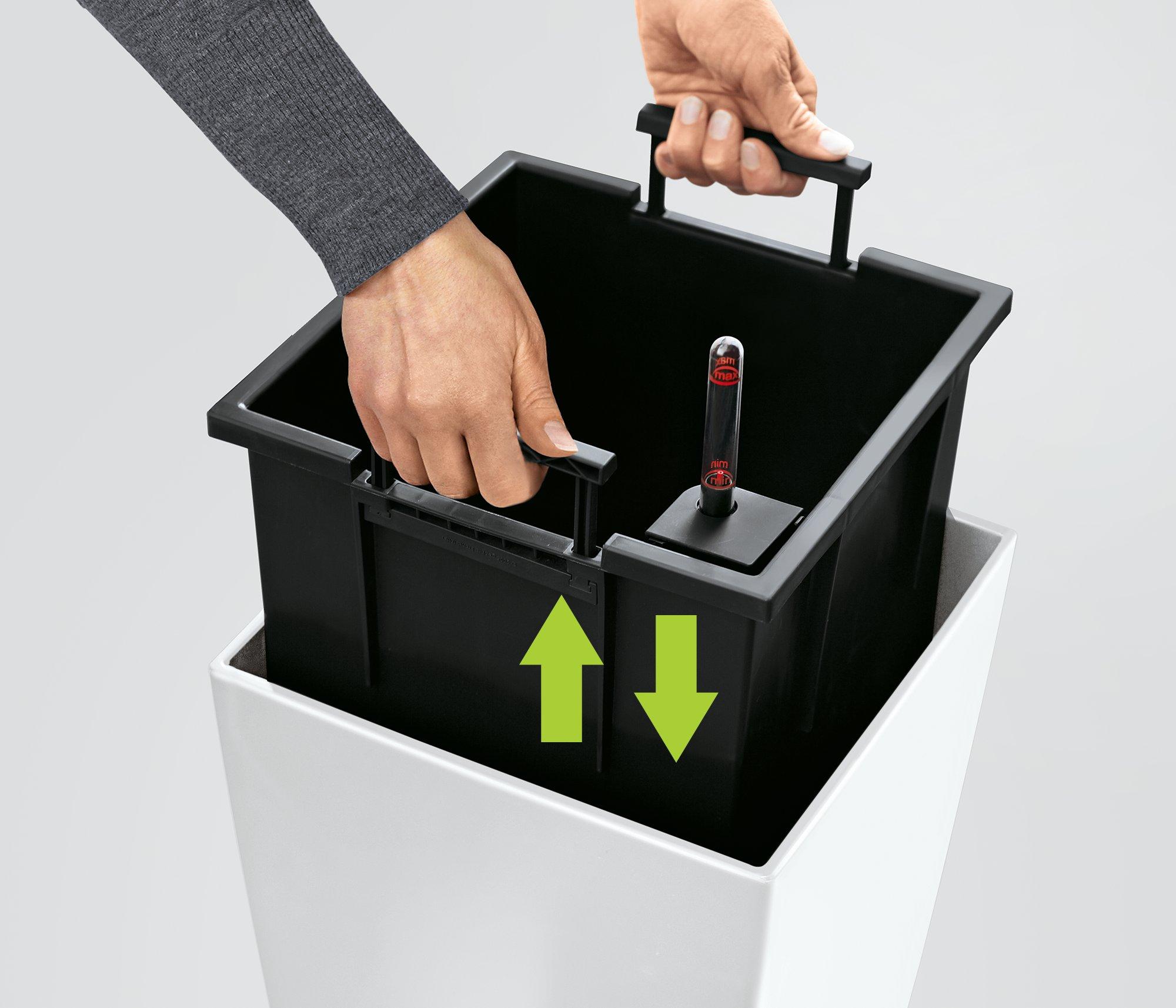 CUBICO planter liner
sturdy carrying handles (patented)
easy transport even for tall plantings
can be exchanged on the spot
easily moved for space-saving winter storage
The CUBICO 30 planter liner also fits in the TRIO 30, the CUBICO 40 and ALTO planter liner also fit in the CUBE 40 and TRIO 40.
Dimensions & Capacity
CUBICO ALTO
| | |
| --- | --- |
| Dimensions ~ (W x D x H) | 39,5 x 39,5 x 105 cm |
| Water reservoir | 7,5 l |
| Plant volume | 31 l |
| Planter liner, dimension ~ | 34,5 x 34,5 cm |
| Planting depth | 28 cm |
| Plant height max. | 100 cm |