Plenty of room for fresh greenery!
The new product line PILA by LECHUZA allows a combination of stylish planters and practical storage modules for a perfect oasis of well-being on your balcony or terrace.
PILA is the space-saving solution for more fresh ideas in limited space and simply ensures order and a harmonious style.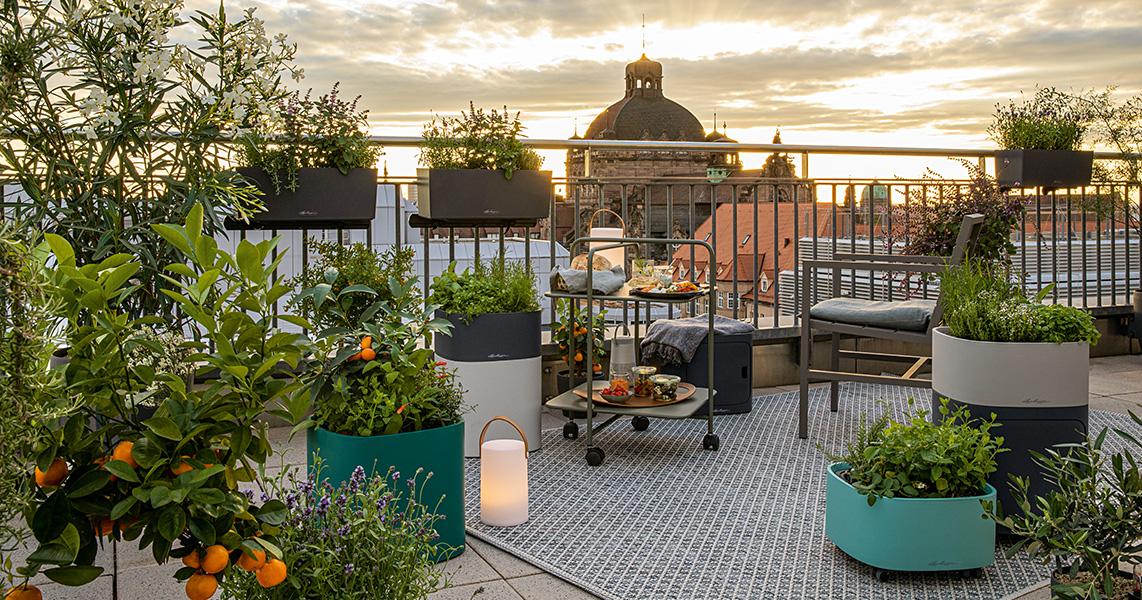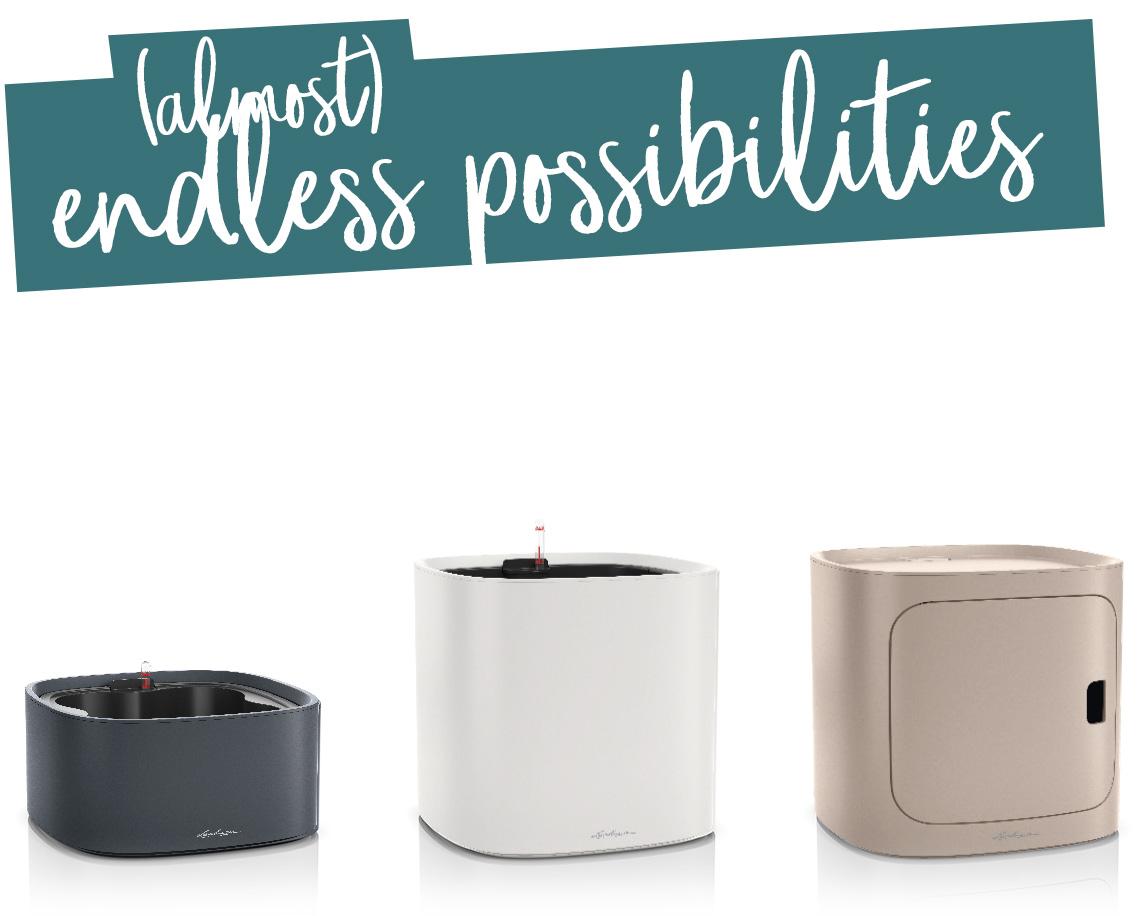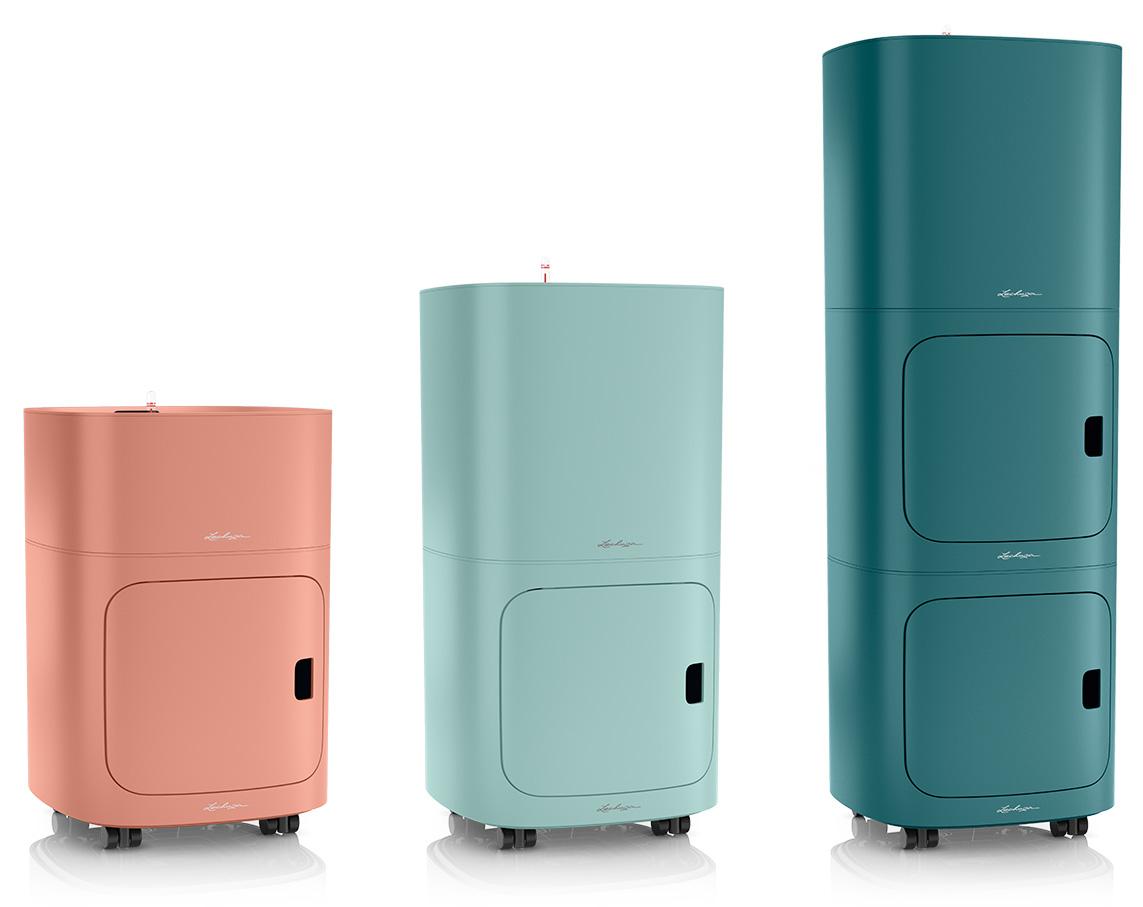 Mix & Match
The right combination for every style
The PILA modules can be combined in many ways. Up to three modules can be stacked one on top of the other, offering a space-saving storage solution and a flexible arrangement of your plants.
Whether as a plant tower or solitary planter, PILA always cuts a fine figure and with 6 trendy colors brings new living trends into your home.
Turn gray into green!
A green oasis in just a few steps
The functional planters and practical storage element are easy to assemble and quick to install. The matching coaster can be used flexibly and makes the PILA modules mobile.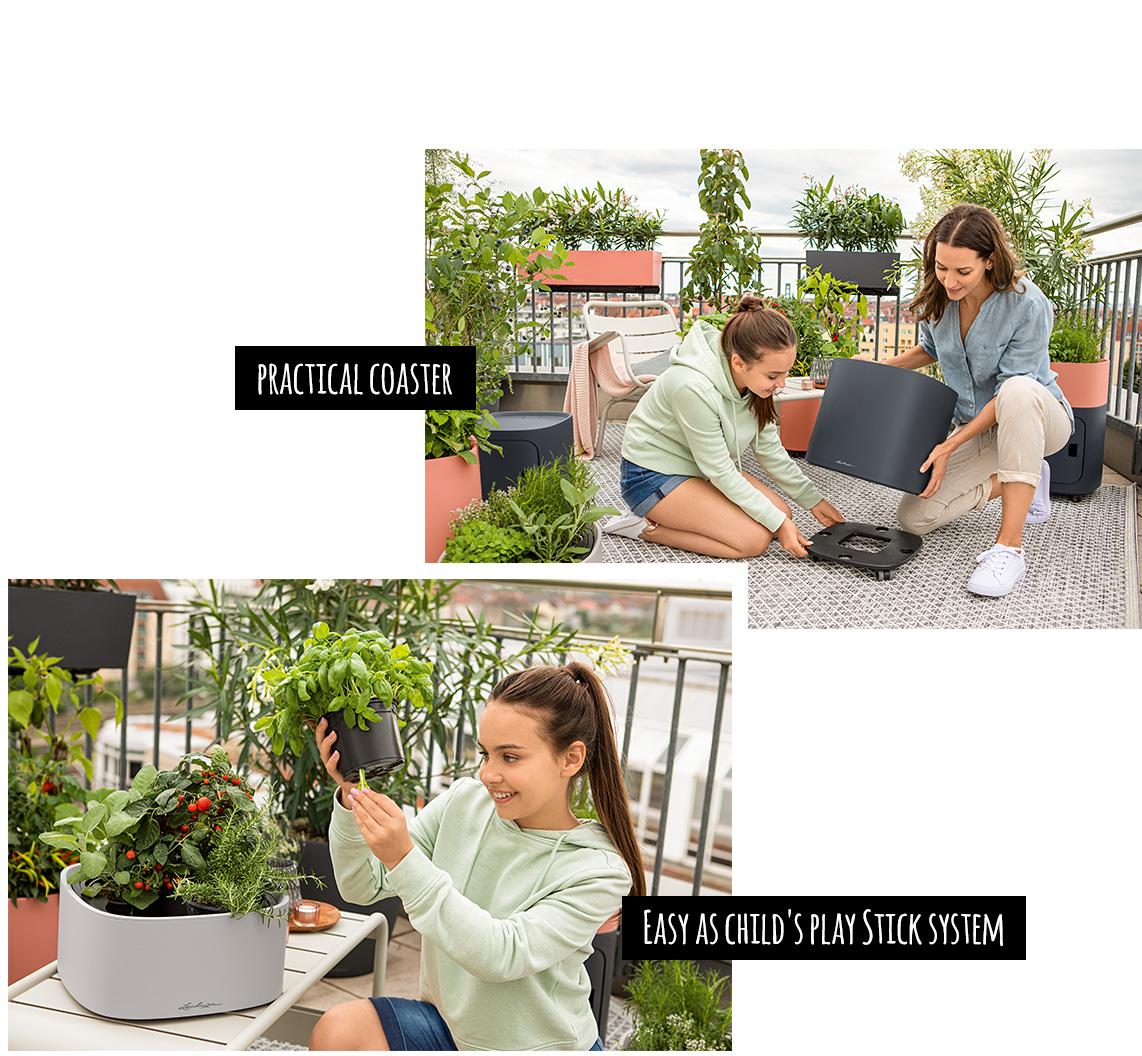 Flexible at any place
There is room everywhere for fresh greenery and colorful flowers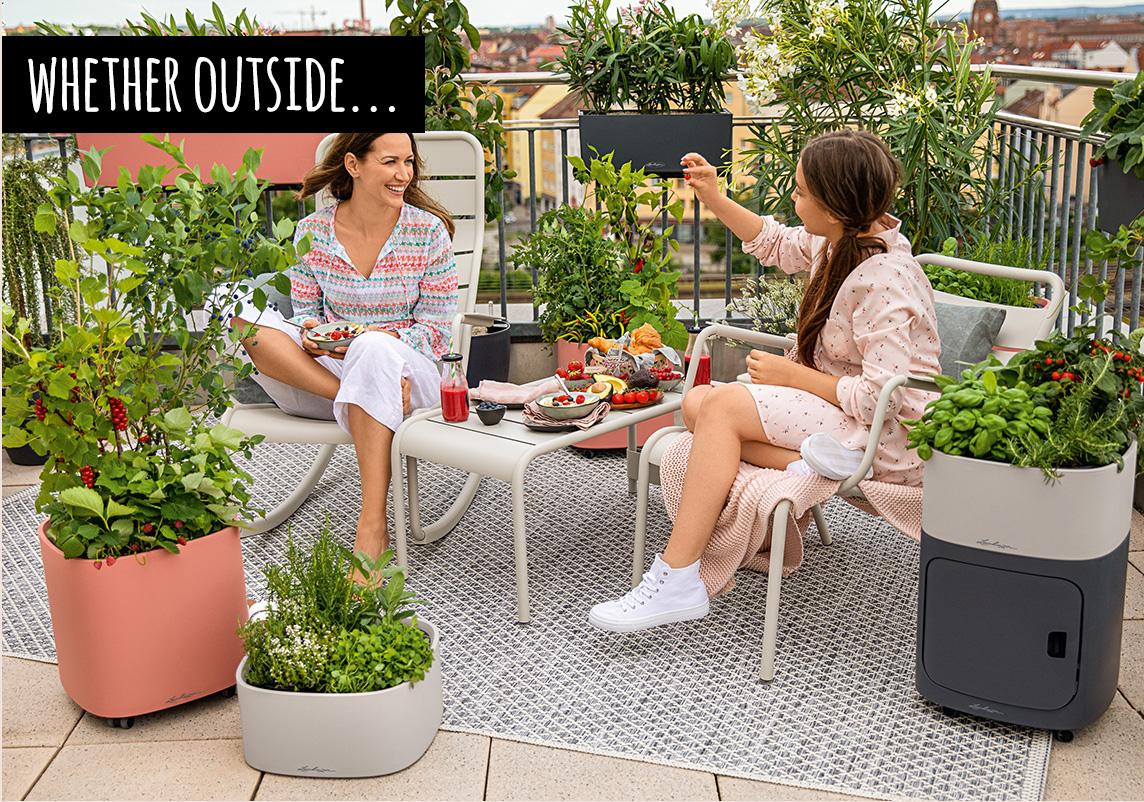 ...for the perfect snack garden
With the PILA planters, every city balcony, no matter how small, becomes a small oasis of well-being with a healthy snack supply for in between. Snack fruit, herbs or vegetables come from now on only directly from the balcony! And thanks to the integrated irrigation system, the plants are optimally supplied even on hot days.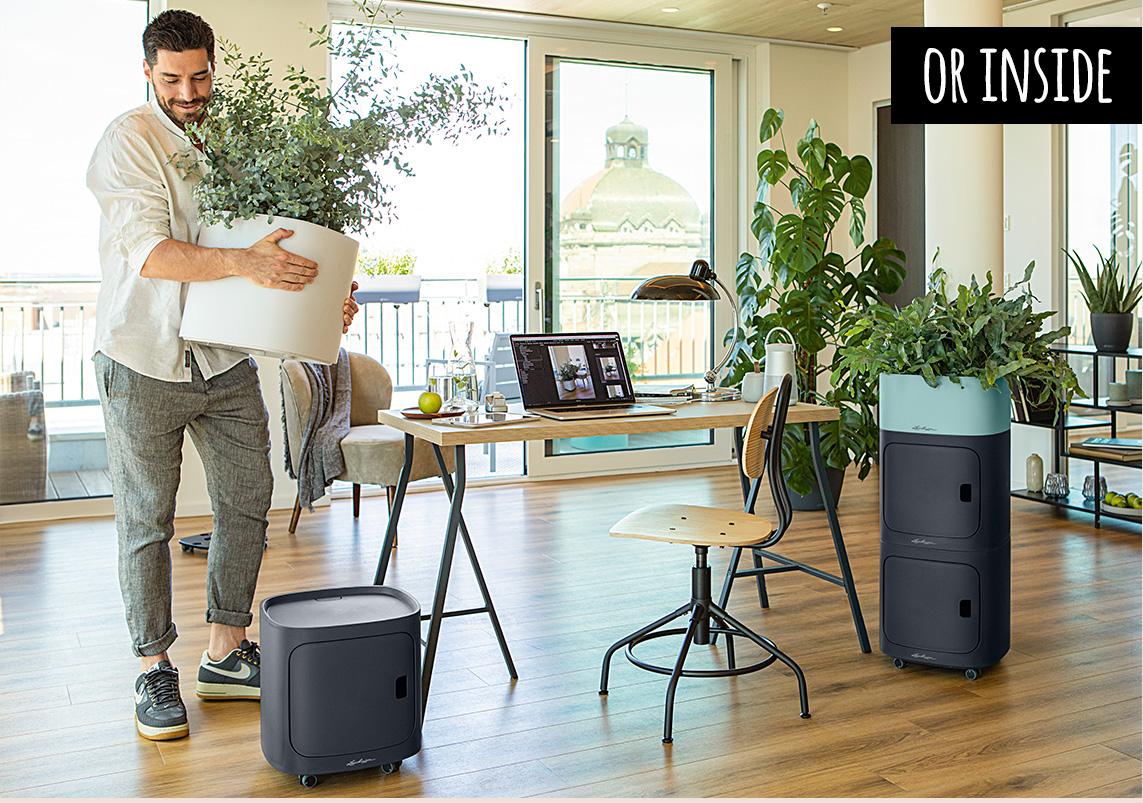 ...for healthy green in the home office.
With PILA comes order and good air in your living space. Green plants create coziness, improve the indoor climate and have a concentration-enhancing effect in the home office. Set up as a plant tower with the spacious storage module, PILA combines storage space and healthy greenery perfectly and space-saving.
Planting recommendations for your planter
All kinds of fine snack fruits and herbs
PILA Stick-System
The planter with the practical stick system is perfect for herbs of all kinds. Whether basil, mint or rosemary - simply insert the stick into the growpot and place it in the planter. So from now on fresh herbs are always at hand!
PILA Planter 35
The PILA Planter has room for adult and larger plants. Berries, tomatoes and physalis grow splendidly here and can be snacked on fresh at any time.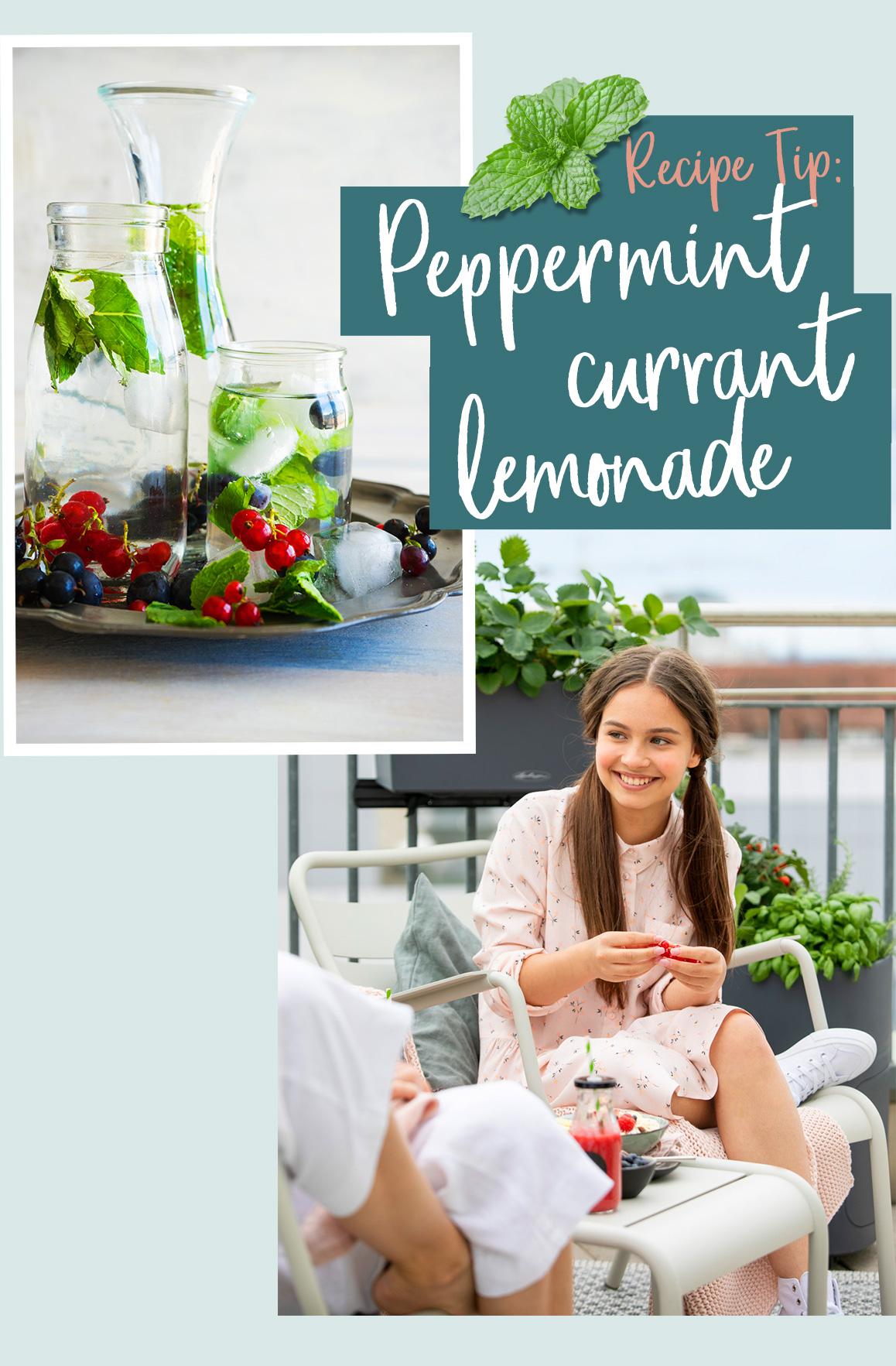 Lemonade from your own balcony garden
Harvest delicious herbs and fruits with PILA at any time
Ingredients
1 handful of fresh mint + mint for pitcher and glass
100 ml water
1 lime
1 handful of fresh currants
2 tablespoons agave syrup
10 ice cubes
500 ml mineral water
Preparation
Put the mint in a pot, pour 100 ml of boiling water over it and then let it steep and cool for 30 minutes. Take out the mint leaves.

Pour mint tea and agave syrup into a glass.

Cut the lime in half, squeeze one half, cut the other into thin slices.Add lime juice, lime slices and ice cubes to the glass, along with fresh mint leaves and currants.

Pour on mineral water and enjoy.
Suitable planters for your perfect summer oasis: