An oasis of well-being and pure romance
Country house style garden
The last rays of autumn sun fall gently on your skin, the garden shines in its full colour and you enjoy the wonderful view from your patio. Endulge in this even more with a cosy cottage style. A beautiful flowerage, a cosy terrace and a bit of untamed nature create a country house feel even in urban areas.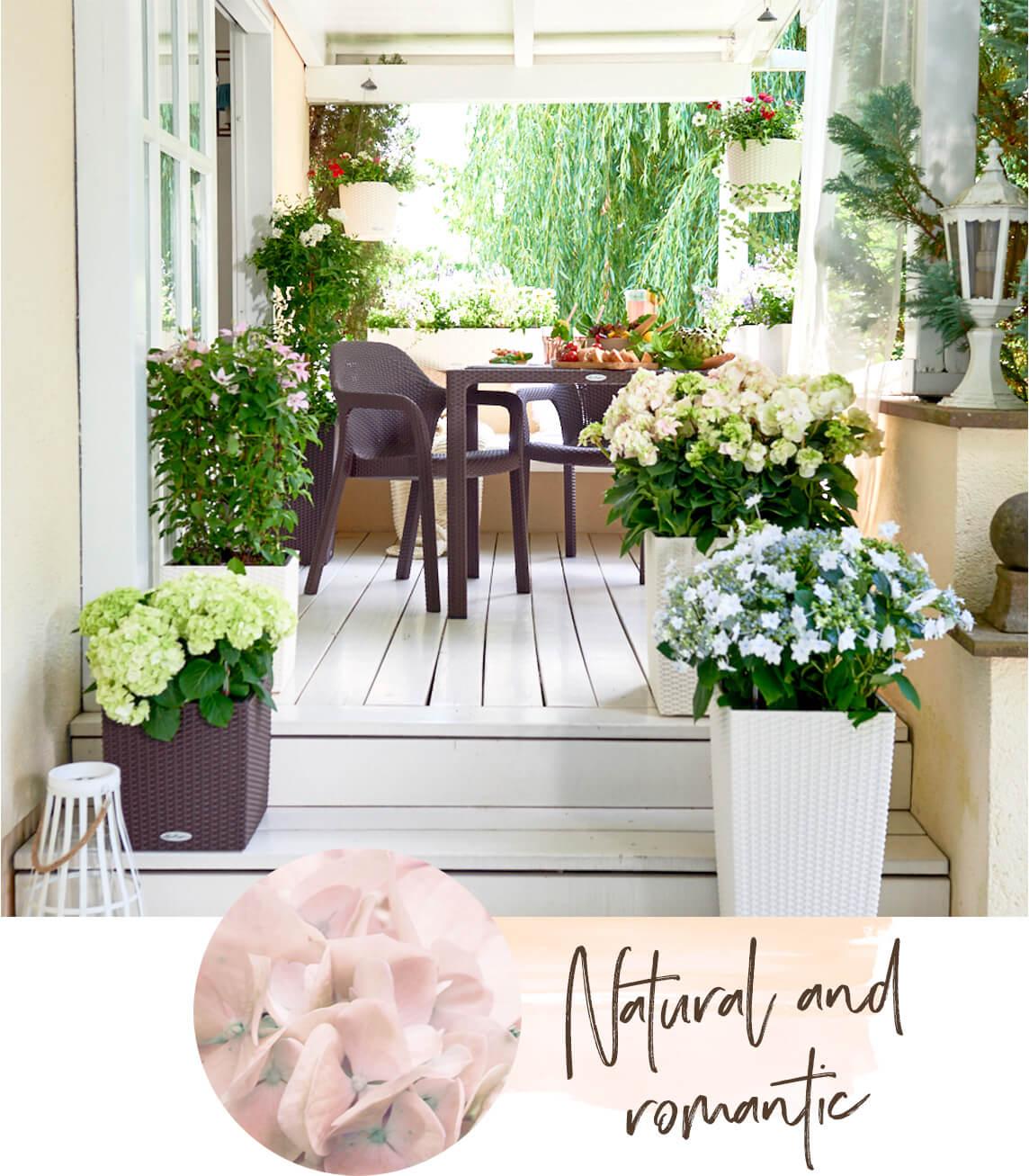 Bring variety into your garden
With colourful flowers and rustic planters
It's easy to capture the nostalgic flair of the cottage garden. The style, which originated in England in the 19th Century, focuses primarily on colourful, varied flowers.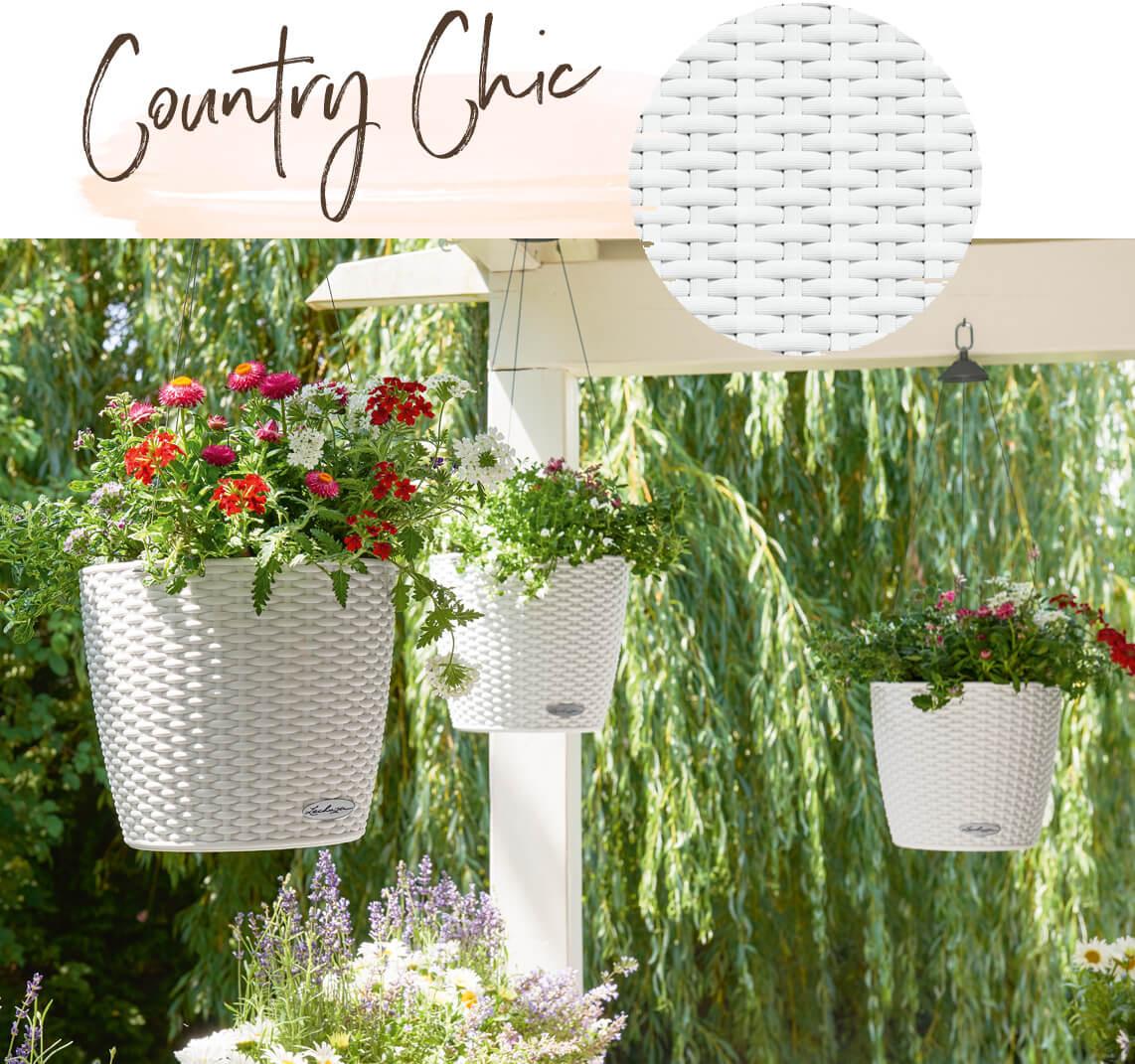 Cottage collection from LECHUZA
Stylish, timeless, noble
It's not just the flowers that are a real eye-catcher, but the containters, too. Its fine weave structure fits perfectly into any cottage garden and enhances terraces and balconies. Discreet, stylish and available in different colours, they round off the Country Chic.
The perfect retreat
A wonderfully colourful balcony
It doesn't have to be an entire cottage garden, you can also highlight individual areas in this style. Garden furniture in the wickerwork look and discreet colours create a classic, stylish atmosphere on the balcony or terrace. With the matching planters from the Cottage collection, you'll ensure a uniform, harmonious concept. Now all that's missing are colourful flowers, shrubs or perennials - the perfect place for a retreat.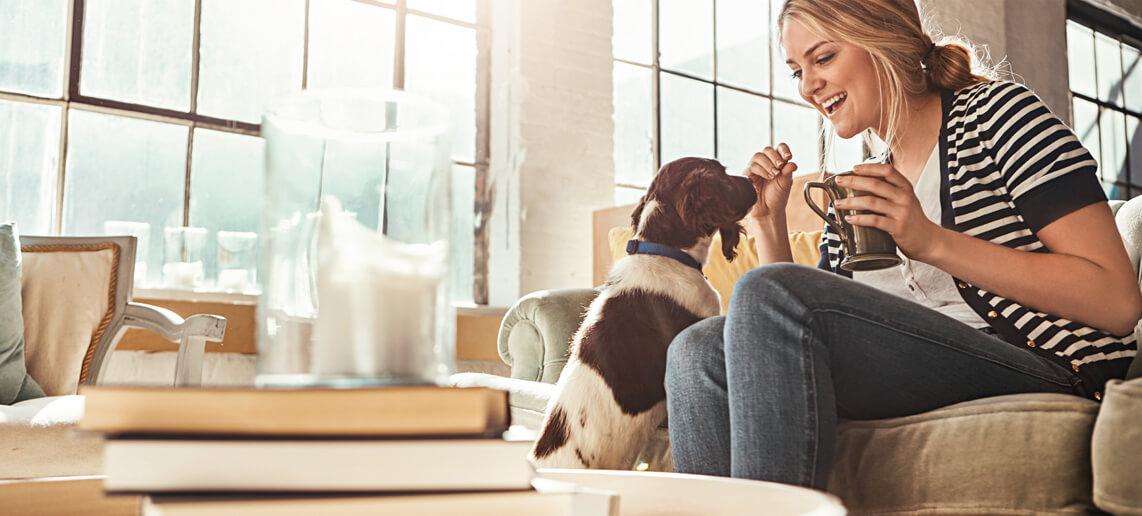 Real multi-talents
Planters for both indoors and outdoors
When the days get shorter and temperatures cooler, you don't have to give up the country house style you've grown fond of. In the winter and late autumn, you can also use LECHUZA planters indoors to counteract the cold days with colourful flowers, so you can enjoy the sight of great plants all year round!
Bring the country house style home now: