CUBE Color Triple sand brown
Urban gardening made easy
Please note that due to the high data volume, the 3D viewer should be loaded with an existing WLAN connection. On mobile devices, the viewer allows you an augmented reality (AR) function. You can visualize a LECHUZA planter in your room. To do so, please click on the cube icon.
Adding greenery to the balcony has never been easier. CUBE Color Triple offers room for three grow pots and is easy to use without repotting. This speeds up planting decorative flowering plants or practical herbs. And thanks to the LECHUZA wick system they receive the right amount of water for many weeks.


- With wick irrigation system
- No repotting necessary. Simply place store-bought herbs and flowering plants with grow pot into the planter
- Food safe
- Matching CUBE Color Triple brackets included
Please note
that the grow pot usually comes with the plant and is not included with the LECHUZA planter. If plants in your area do not come with a grow pot, you can use the LECHUZA Planting Plate (#19091) to re-pot your plant like you are used to with other LECHUZA table planters.
Product information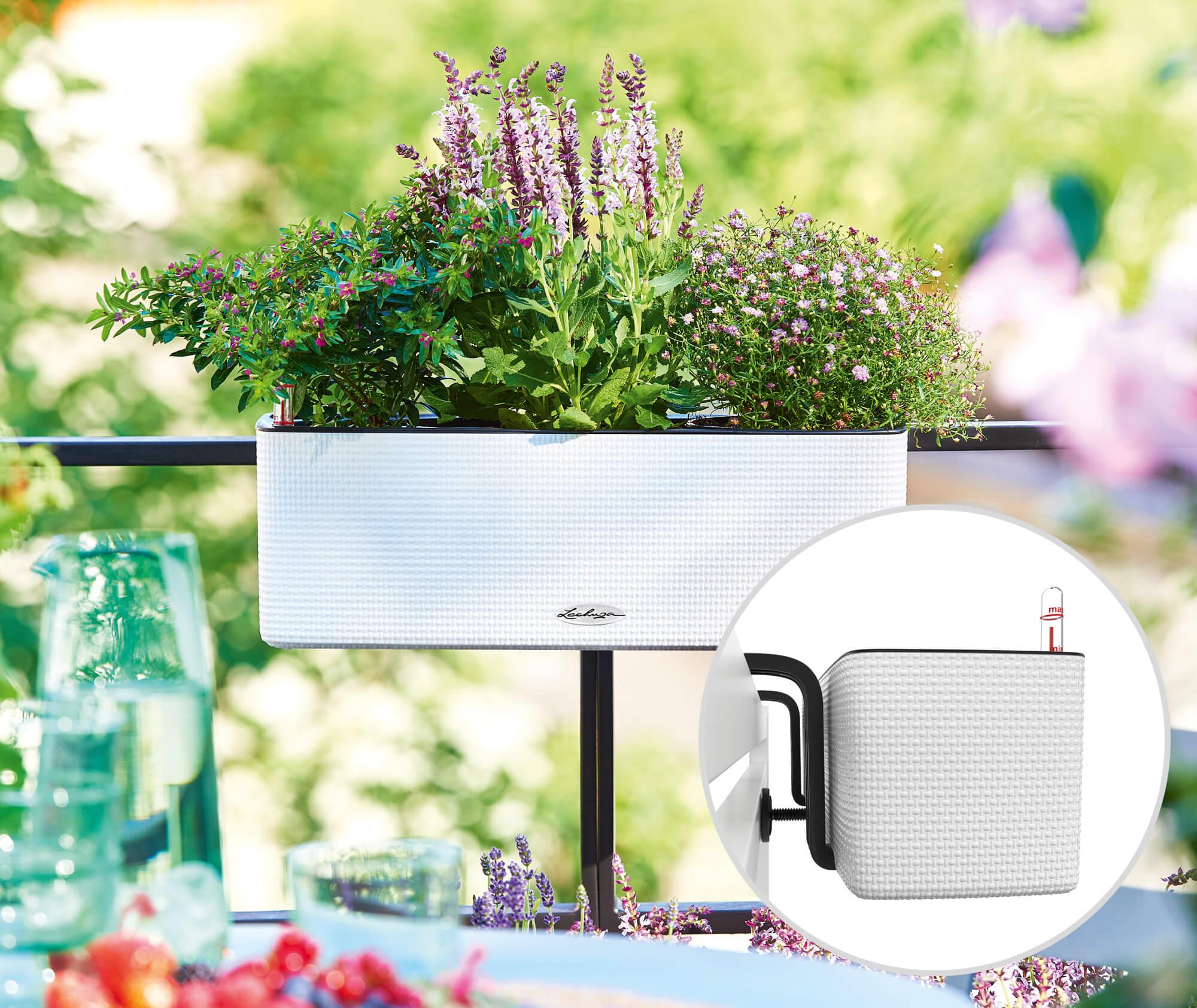 Matching CUBE Color Triple brackets included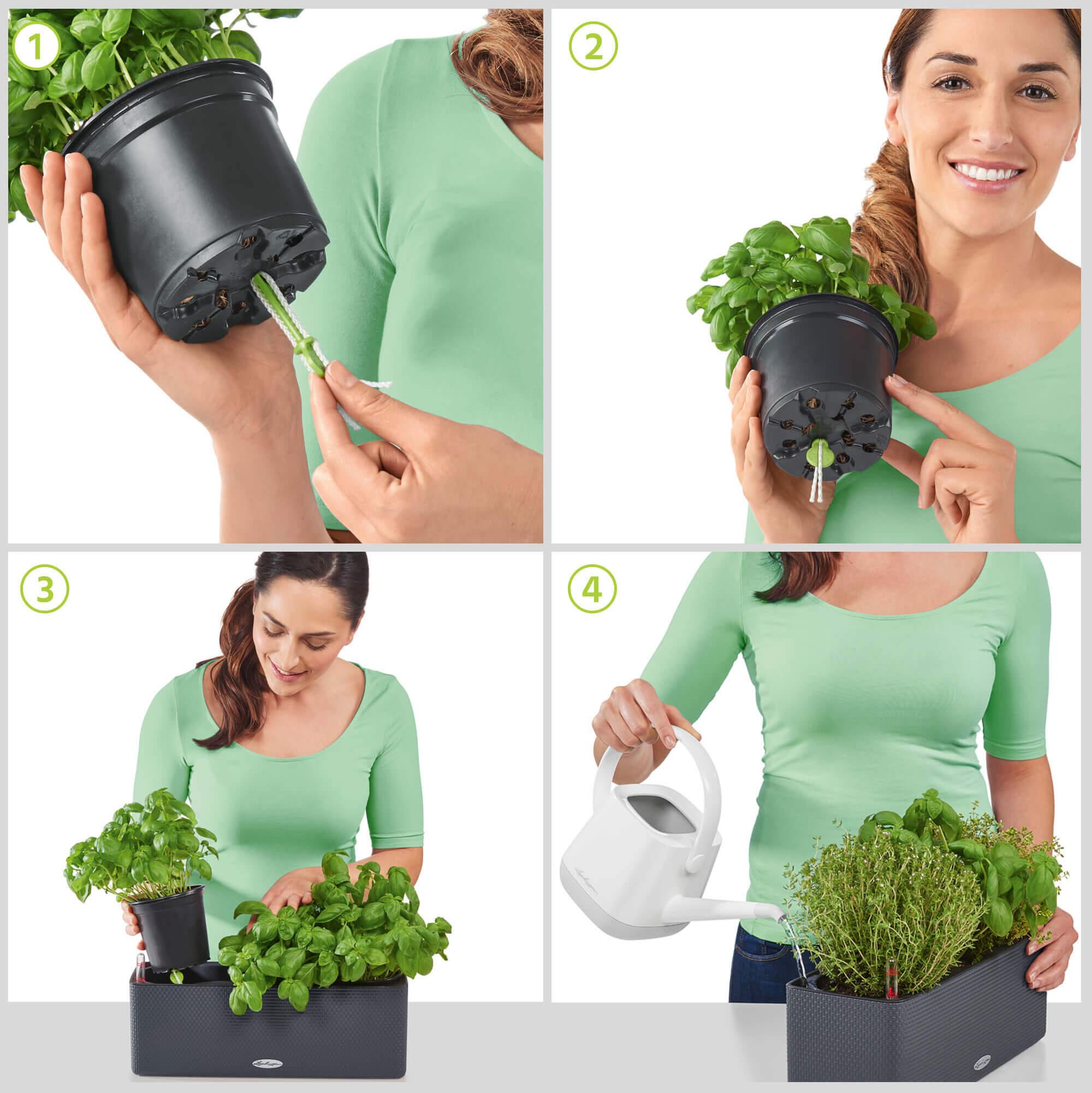 Easy to use
Insert wick in the grow pot
Place grow pot in CUBE Color Triple, water, and done.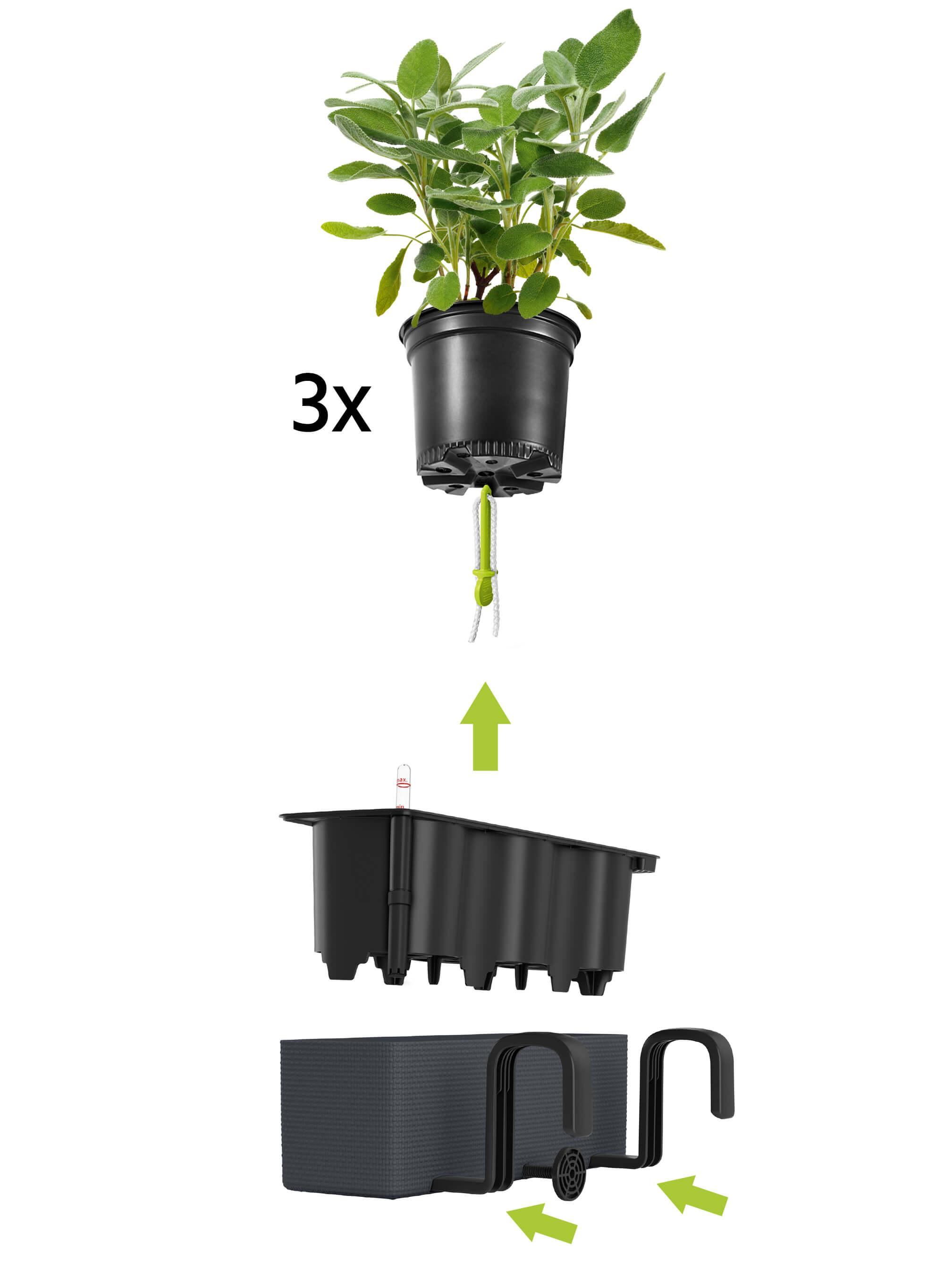 The proven LECHUZA wick system
With wick irrigation system
No repotting necessary. Simply place store-bought herbs and flowering plants with grow pot into the planter
Food safe
Dimensions & Capacity
CUBE Color Triple
| | |
| --- | --- |
| Dimensions ~ (W x D x H) | 14 x 40 x 13,5 cm |
| Water reservoir | 1 l |
| Plant volume | Growpot |
| Planter liner, dimension ~ | Ø 10-12 cm |
| Plant height max. | 25 cm |